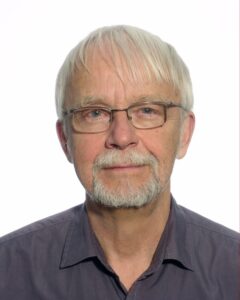 Welcome and be greeted by Bo von Schéele, professor
As my virtual mentor (not aware of  it, George Kelly, personal construct theory, 1955) did, I will also
Warn the reader for the below by a number of reasons where
This is probably not what you expect, if you just focus on evidenced base knowledge (evidence | Search Results | Biopsychosocial Medicine) while most is not empirically investigated using proper methodology coping with complex systems integration
It is done while being very ill. Suffering from Tinnitus Alarms very hard to cope and live with. I needed to see if there were any substantial knowledge internationally, while in Sweden this seems to be very limited (clinically useful ones).
This webe site material you can find if just very little while most is still in my documents while I have not got time to insert it.
As I now (2021-02-27) restart work (stopped when I was attached by this hard temporary permanent alarms October 2018) with two extensive projects, I will not have time to complete the tinnitus syndrome work I have stated at carism.se – therefor I will suggest (psychologists) interested three doctoral dissertation;

careful examinations program identifying amongst 40-60 different dysfunctions for each tinnitus patient,
do an overview of existing different kind of treatment – with general and with specific focus related to the above – that is, connect examination to existing relevant treatment approaches (this dissertation), and
further development of a new kind of psychophysiological treatment systems approach I have created and further develop until I am satisfactory well.

Much below need updates, e.g. http://carism.se/projekt-carism/urgent-needed-knowledge-and-practice-development-different-kinds-of-tinnitus/ while I have quite much to update, including how it could be done while clinicians is still working out of actual paradigm and gradually change, as I have done, see Paradigm | Biopsychosocial Medicine
Some pages are locked, requested password can be asked for at info@stressmedicin.se
And,

very important;

When I started this website hard suffering from extreme blastings and high frequent knife cutting oscillating sound – suddenly October 2019 – I thought it was ear function related. This explains the title CARISM Complex Auditory Related Systems Medicine, although Systems Medicine Auditory as main host. BUT, now beginning of 2021, I began understand based on – what I am glad to learn about – a very fast international development within the a even more complex multidisciplinary domain where ear dysfunctions is not even a part of an individual symptoms, especially those very to extreme hard symptoms.
Finally: Now 2021 April this website cover very little compared with that is waiting to be inserted. If or when I get time to do it …
(Text early 2020 but still ok for me)
The purpose with just started "CARISM – Complex Auditory Related Integrated Systems Medicine" – is to try to find new clinical/methodological ways in a keen clinical field needed to be improved, where (probably?) not very few are suffering very, very much not noticed/understood in health care. We aim to take innovative ideas and see how they can be used in very complex multifaceted, knowledge based and empirical falsified/validated at traditional nomothetic based as well as ideographic levels.
As we have worked with psychophysiological stress medicine to integrate Eastern and Western medicine using psychophysiological parameters a priori predicted at singel case levels we will now expand to a more systems integrating methodology meeting both clinical ideographic and scientific nomothetic demands as well.
Importantly we need to have instruments and tools to bring Eastern and Western competences together using best available knowledge, knowledge based experiences in a best responsible methodology enabling an expanded biopsychosocial toolbox and its validation at clinical levels as well!
Here now ideas will be presented for elaboration of how it can be refined for individual tailoring and its possible outcome measurement approaches at different stage of development. The idea is also (not only!) to enable individual adjustment where the "patient as an educated reasonable competent resource and coworker in own rehab" (a biopsychosocial medicine manual from 1986 further elaborated) can be one of a number of applications.
More is to come ….